The sweet and lovely Holly over at
Perfectly Imperfect
so generously gave me a Liebster Blog Award!!
If you haven't checked her out, then you must because she's funny, outgoing, friendly and such a wonderful blogging friend!! And I'm particularly fond of her
101 in 1001 Blogger Swap
!
Ok, so what does a Liebster Blog Award mean?
The Liebster Blog Award is given to up and coming bloggers who have less than 200 followers. Liebster is a German word meaning dear, sweet, kind, nice, good, beloved, lovely, kindly, pleasant, valued, cute, endearing, and welcome.
To keep this award going, pass the award along to 5 other new deserving bloggers who have less than 200 followers.
The rules for the Liebster Blog Award are:
1. Thank the giver and link back to the blogger who gave it to you.
THANK YOU AGAIN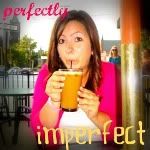 2. Reveal your top 5 picks and let them know by leaving a comment on their blog [see below]
3. Copy and paste the award on your blog.
4. Have faith that your followers will spread the love, too!
Top 5 Picks:
There are so many awesome blogs I've started following recently and I want to highlight them all!! But in order to keep with the rules, I'll choose these 5:
1.
Stacey at
Simply Me
2.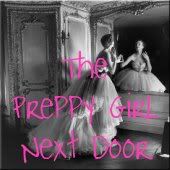 Kristi at
The Preppy Girl Next Door
3.

Aimee at
Come Alive
4.
Megan at
Happy the Home
5.
Krissy Jane at
The Short of It
Loving these new blogs! Hope you do too!
Happy Blogging!